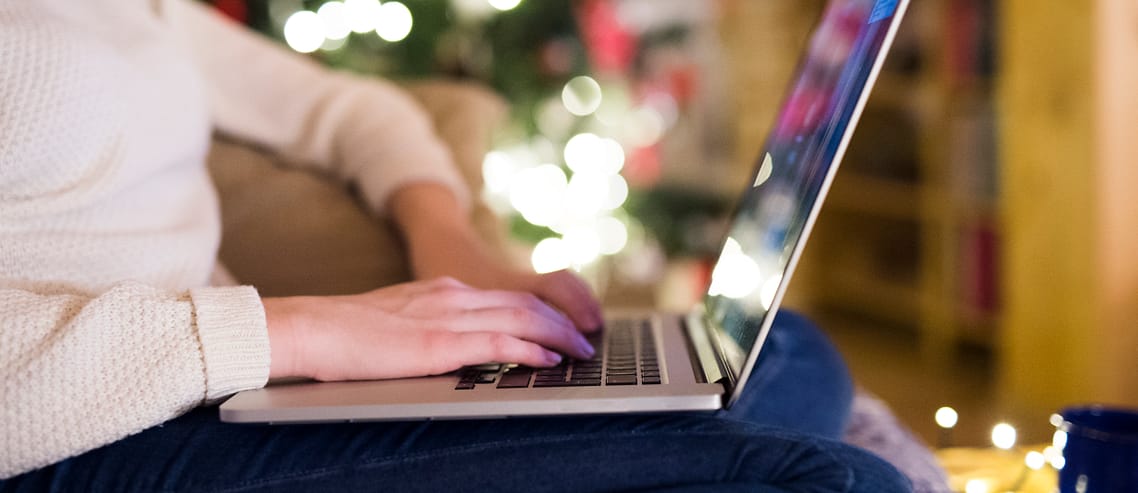 December Foodie Calendar – Key dates and ideas for your content calendar
Your customers love hearing from you, but we know that it can be a bit of an effort to create a social media content calendar. To help you out, our team dived into all the content calendars we could find this month to make sure you have an easy overview of all the important foodie days for December! Each of these days is an opportunity to create fun posts related to your business.
With our free content calendar (and a bit of planning), you'll have your posts ready for the entire month. No more stress!
---
December Foodie Calendar🦌
'Tis the season! (or almost). It's high time to start preparing for December. Next month is packed with traditional holidays, but for those who want that extra twist, we have added a number of – less known – holidays. And let's be honest: we couldn't ignore Bacon Day!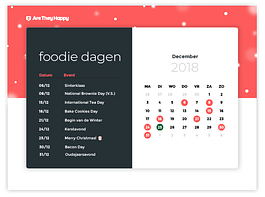 Download your December Foodie Calendar as a Pdf!
Tip: click on the names of your favourite days to find out more!
Download my calendar
---
Would you like to get a reminder before the upcoming foodie days? You can add the days to your own Google Calendar by clicking here.
---
What will you find in this blog post?
Key dates
Ideas to grow your community
Fun recipes
Hashtags
How to get the most out of this Foodie Calendar
You don't need to go overboard and plan a post for every single day… All you have to do is pick a couple of key foodie days that match your tone of voice and concept. Then, get creative and upload them to a planning tool, which posts them out automatically, so that you no longer have to think about it! Alright, let's read further!
---
Team's choice
We conducted a small poll in the office for their favourite foodie days in December. These were the top 3!
PS To get that winter mood going, we've added a few holly jolly foodie ideas, too! 🎅🏻
We hope you're hungry 😉
December 15th – International Tea Day ☕️
There are quite a few tea fans in the office, and so International Tea Day was an easy winner! Replacing our coffee with a good ol' cuppa is pretty healthy, less caffeine and, depending on how you take your coffee, less sugar and calories, but there's much more to International Tea Day. On this day, we draw attention to the impact of tea production around the world, with a focus on fair trade in tea producing countries!
Feel like joining us in this celebration, but you don't want to serve plain cups of tea? Give your guests an immunity boost by introducing them to a delicious Matcha tea! There are a whole lot of new teas available, too: Moringa, Chai, Flowers, etc.
 Le Pain Quotidien is showing off their amazing Matcha Flower Latte!
Want to learn more? Give Matcha a go with this easy but delicious recipe by Minimalist Baker!
December 18th – Bake Cookies Day (U.S.) 🍪
A full day dedicated to baking cookies? That's right! With just one week to go until Christmas Eve, our American friends go all out baking tasty batches of cookies! Well… for us, Belgians, this seems the ideal excuse to join in and munch on some yummy Belgian chocolate chip cookies!
Go ahead and add homemade cookies as perfect pairings to tea, coffee or dessert. You might even choose ingredients that reflect your unique concept. Ewout and Anse from Oats Day Long did just that with their Oatmeal cookies!
30 December – Bacon Day 🥓
There's no point in lying. We all know that we are going to gain weight during the holidays. Just embrace it: we all love a winter cheat day – scratch that – period! Craving some bacon? December 30th is for you!
COCO Donuts in Brussels shared their take on Bacon Day with their Maple Syrup and Bacon Donuts… Would you like to recreate this treat for your restaurant or cafe? Jamie Olivier shows you how in this video.
Dit bericht bekijken op Instagram
Feeling inspired by our December Foodie Calendar? Let's get started with your social media content! Have any great ideas or foodie days that would like us to cover, let us know in the comments below.
Need some help with managing your social media channels? 
Discover what we can do for your business in this explainer video!
And don't forget to tag use with '@aretheyhappy', so we can see you're beautiful posts! Send an email to [email protected] and we will contact you as soon as possible
Would you like to learn more about online marketing for your business? Click our next links!