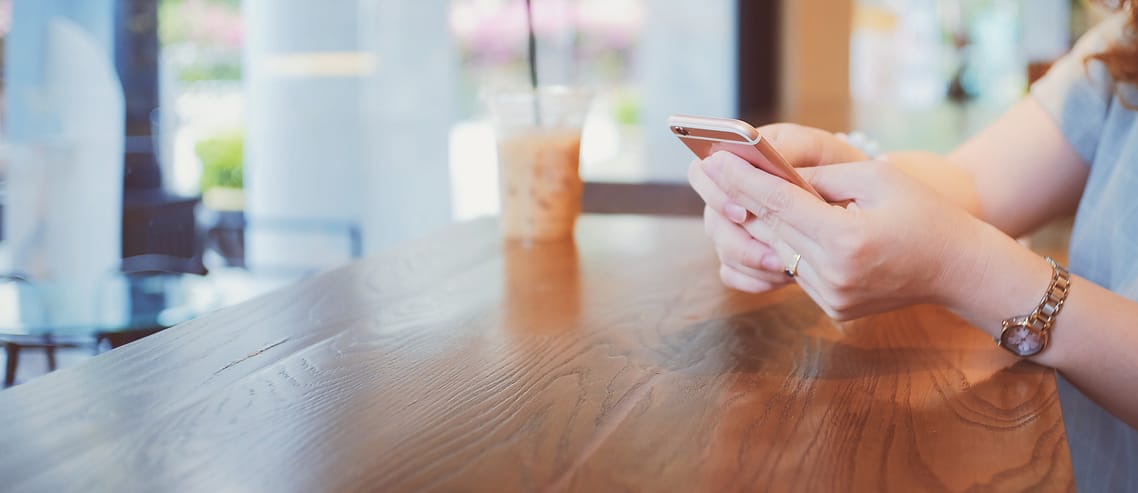 How to deal with negative reviews?
It happens to everyone: your business received a negative review. It can hurt. But how do you deal with this? Do you ignore the review? Do you apologize? Dealing with negative reviews properly is an art in itself. In this article, we'll give you all do's and don'ts to responding to negative reviews and we'll explain why it is so important.
Why is it so important?

You're showing goodwill to your customers
Future customers not only read your reviews but your answers as well. How are you dealing with criticism and to what extent are you open to feedback? For many consumers, this plays a big role in their decision-making process. You're likely to attract new customers if you're dealing with negative reviews in a kind and professional way.
You're building customer loyalty
If you respond to a review via social media, up to 65% of the customers you respond to will become loyal customers. On top of that, as much as 25% of those customers are less inclined to go to a competitor. Solving a complaint therefore increases the chance that someone becomes a loyal customer and ambassador. You're building brand loyalty and gaining loyal customers.
You avoid missing out on potential customers
Not dealing with negative reviews will cost you customers: a negative review that left untreated can cost your business on average 30 customers per day! Therefore you should always take the time to pay attention to your reviews.
"The customer is always right, even when they're wrong."
Dealing with negative reviews: this is how you get started
1. Read the review, then take a step back
Negative reviews hurt in general, especially when it comes to your own business! Resist the urge to turn it into a discussion and certainly do not answer when you are angry or emotional. Take some distance and come back to the review a little later. Still too emotional? Some hotel and restaurant owners will have their social media and reviews handled by a third party to avoid emotions from piling up.
2. Respond quickly
Never leave a negative review unanswered: try to respond within the day. In fact, on average customers expect that you respond to a complaint within 4 hours! In this way, you show that the opinion of your customers matters. Think of it as an opportunity to win back the customer and give others a positive impression of your business.
"By responding to a review, you show that you care about the opinions of your customers"
3. Avoid long discussions
We know that dealing with negative reviews can be painful and that one could easily take on a defensive attitude. Yet it is important not to enter into discussion with your customer. Try to show empathy. This way you make sure that he feels appreciated.
Remember: the customer is always right, even if he does not know what he is talking about.
Even if you are dealing with the most unfriendly person on the planet, you should confirm that you understand his or her problem.
Still a discussion? Continue privately. Some customers will continue to respond brutally, even if you have apologized. Do not forget that social media really is social: other (potential) customers are watching, so how you react to a review can be a first impression for them. Show that you are sincere and avoid other people from interfering in the discussion.
4. Treat the review or comment objectively
You put a lot of time and effort into your business, but other people don't always notice. Try to treat each review or comment objectively. Sometimes it can help to have your answer read by someone else. If you, the owner of your business, are going to reply, you might be more sensitive than an employee. Take it one step futher: can you reflect on your business through the eyes of the (dissatisfied) customer?
5. In case of justified feedback; consider a concession
A disgruntled customer can change their mind if you offer something. Some examples:
An error in the bill? Reimburse your customer
Cold coffee? A free coffee from on the house when they come back
Having to wait too long for an order? Invite your customer when it is less busy, and consider offering him something extra.
It probably won't make your financial numbers plummet, but it can however make your customer's day ànd even attract new customers. How much are you willing to spend on that?
6. Thank the customer
Your customer, satisfied or not, has taken time to leave feedback. For that you should thank him or her! It is a good habit to always start your answer with 'Thank you for your feedback' or 'thank you for taking the time to tell us more about your experience'.
7. Turn it into a positive story
We understand, negative feedback can be very demotivating. Yet it is important that you look at it differently! Dealing with negative reviews is the perfect opportunity to improve your business. Do something with the feedback!
Got a complaint about unfriendly service? Talk to the person in question about it.
Cold breeze next to the door opening? Consider placing a curtain to keep the cold air out.
Lots of complaints about incorrect orders? Improve your cash register system or your bar organization so that it's easier for your employees
You can also use the situation to highlight your strengths. Think of "our customers are usually in love with our coffee", or "because we were fully booked, the waiting times were a bit longer", … Your future customers will not only learn that you are concerned about your customer, but they will also read that your coffee is good and that your business is very popular!
"Every negative review is an opportunity to improve your business even more."
Bringing it all together:
First, offer an apology
Thank the customer for his or response
Leave your personal contact details
Offer some kind of reparation that is appropriate for the situation, e.g. a free coffee or dessert on their next visit
Inform them that you will send them a private message.
Turn that frown upside down: extra tips
Make it personal
It may take some time, but take your time to answer each negative review in person. A default answer comes across as impersonal. Instead, build up a relationship with your customer and give them the time they deserve. Dealing with negative reviews in a personal way can also contribute to your brand personality!
Keep the channel in mind
Dealing with negative reviews differs from channel to channel: a review on Google is different from a comment on Facebook, when it comes to tone of voice. On Google, we are sometimes slightly more distant and more formal than on Facebook. Also, by signing your comment with your name. You remind your dissatisfied customer that he is dealing with a real person with feelings, and not with a faceless organization that doesn't care about his opinion.
"Your customer, satisfied or not, has taken time to leave feedback. For that you have to thank him. "
Why don't I just ignore the negative review?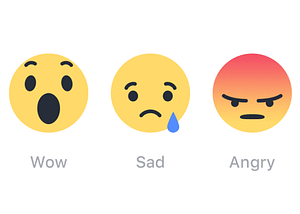 Never ignore a negative review. You'll only make the customer feel not listened to. In addition, the author will often just find another channel to vent his opinion! And then you just come across as dishonest.
A bad review is not always that bad. On the contrary: a negative review between all positive reviews makes your page look more authentic.
Don't cheat either! Consumers are becoming increasingly sophisticated, and they know how to spot false reviews and overly optimistic ratings in a jiff. So don't waste your time on writing fake reviews.
"A negative review between all positive reviews make your page look reliable."
Still looking for a way to hide the bad review? One way is to make sure it is buried in positive reviews! Try to actively generate more reviews for your business.
Racist and disparaging comments, however, don't belong on your page. Do not hesitate to report and remove these!
Finally, always remember to not take negative comments personally. People criticize businesses and often forget that there is a person behind it who is really passionate and trying his best. Stay positive! Negative feedback can be used to help your business grow. If you can keep this in mind (along with the tips mentioned above), reading bad reviews will become less difficult in the future. Good luck!
More tips about your online reputation and managing your reviews?
Follow us on Facebook and Instagram!
Sources:  https://www.entrepreneur.com/article/275613