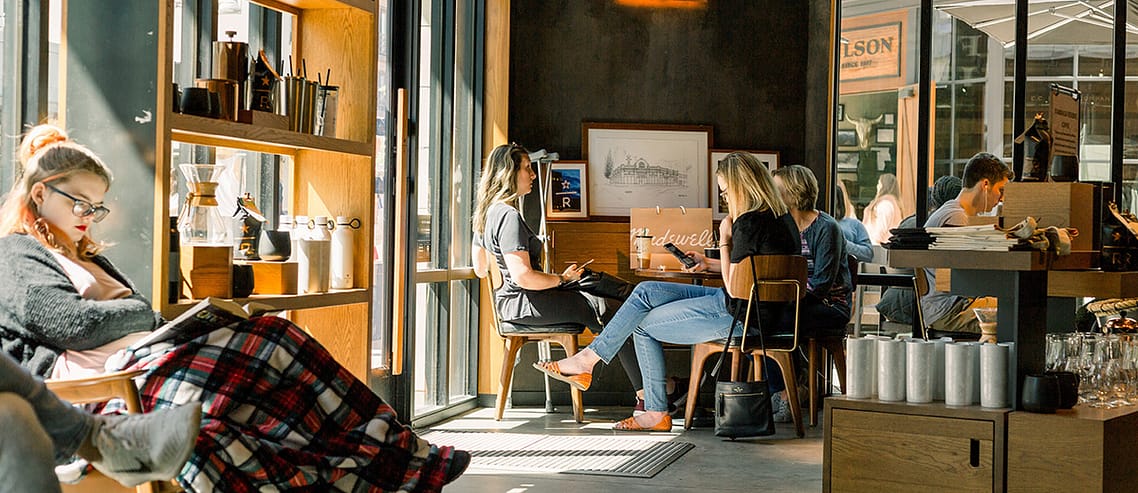 How to respond to a negative review?
Frustrating, isn't it? You've invested all this time and energy in your company and still, you're left to respond to negative reviews. The number one thing you should keep in mind is that this happens to all businesses. So by putting things in perspective you're doing yourself a huge favor!
In this digital age, reviews are everything for your business
. Latest studies show that up to
97% of people aged 18-34 check online reviews before visiting a new restaurant, cafe or hotel
. And almost 90% of people pay attention to how business owners respond to reviews. By replying to negative reviews, a company shows that it actually cares about the customer's opinion and that they will use this feedback to improve where necessary.
But dealing with these reviews properly can be an art in and of itself. That's why in this article we'll provide you with some guidelines that will help you respond to negative reviews like a pro!
Respond to negative reviews – this is how it's done:
1. Apologize
The first thing you should do when you're replying to negative reviews is to offer an apology. I know, it can be pretty darn hard not to get emotional when someone has just left a negative review about their experience at your business. But it's crucial to understand that the only way a customer will feel heard and understood is if you offer a sincere apology. Try to sympathise with the concerns of a customer as much as you can, even if you feel like their negative experience was not your fault.
P.S.: Did you know that a negative reviews left unanswered can cost your business on average 30 customers per day?
2. Turn the situation around
Show the writer of the review, and other potential customers that you hold yourself to high standards. It has to be absolutely clear that whatever happened is not the usual course of events. By doing this, you assure future customers that they won't be confronted with the same negative experience the reviewer wrote about.
Some examples:
I'm very sorry to hear about your bad experience, Oliver. We're normally known for our excellent service so we'll definitely take your comment into great consideration!

Great that you got in touch, Peter. Our business places tremendous importance on the quality on our food so we won't disappoint next time you visit us!
3. Consider a concession
In case you feel that the comments from the reviewer are justified, consider offering them a concession. By compensating them for their time or money, you increase the likelihood of keeping the reviewer as a customer. If you're willing to go the extra mile by offering the reviewer an extra incentive to visit your business again, you may avoid losing that customer forever.
Some examples:
Hey Tim! We're very sorry to hear about your cold pizza. You'll receive a 20% discount on your next purchase. 🙂

Thanks for the feedback, Rachel. You're more than welcome to ask for a free drink next time you visit our restaurant!
P.S.: By responding to negative reviews you increase the probability that the reviewer will change his opinion and remove the review. They might even change it to a positive one! This, in turn, will
improve your review site rankings
.
4. Continue the conversation offline
Offering the reviewer the possibility to continue the conversation offline can be a tremendous help when dealing with negative reviews. Not only can you prevent an ongoing back and forth with the reviewer and your business, but this also indicates that you are willing to spend the time necessary to deal with the complaint of your customer.
This tip also applies to offer concessions, which was discussed in the previous point. If you feel like the reviewer is entitled to free consumption, be sure to let him or her know offline or do it privately. This way you avoid other people leaving negative comments just to get free stuff from your business!
Some examples:
Please reach out to Howard at

[email protected]

. He will be more than welcome to help you out!

Thanks for your feedback. Please email me at

[email protected]

so we can discuss this further.
5. Don't mention the business name
If you've already read our previous article regarding
best practises for responding to positive reviews
, this fifth guideline will make a lot of sense to you. By mentioning your business name in your response, you increase the likelihood of it popping up when people search for your company online. While this can be a very good thing when it concerns a positive review, you don't want this to happen when the review is negative. This will only evoke negative feelings towards your business.
6. Thank your customer for the review
It might seem really counterintuitive but thanking a customer that left a negative review is actually a great strategy. Although the customer had a bad experience at your business (and shared this with the rest of the world) he or she gave you the possibility to grow! Genuine feedback like this is something that should be appreciated.
Keep in mind that while most customers don't leave reviews, this customer actually took time out of their day to tell you about his or her (negative) experience! Also, by saying thank you, you show customers that you welcome feedback regardless of its sentiment. This will likely generate extra reviews for your business which, in turn, spreads the word and improves your online reputation!
Some examples:
Hey Sandra! Thank you for your feedback. We're truly sorry to hear of your bad experience this time. We promise to do better next time!

Thank you for bringing this to our attention, Mark. We'll use your feedback to ensure that this doesn't happen again.
Now that you've got the fundamentals, I'll leave you with some extras to make sure your responses are top-notch every time!
Keep it short and sweet. No need to write a full-length essay as a response to negative reviews. By keeping things short you avoid upsetting the customer any further.

Make it personal. Sign of with your real name to humanize your response. When there's a real person on the other side, it decreases the likelihood of further negative reactions from the reviewer.

Respond quickly. Don't wait too long before responding to your incoming reviews. This will make sure your customers know you care about their experiences and feedback.

Restaurant Reviews are your brand's business card!
 9 out of 10 potential customers check reviews before visiting a restaurant or ordering on delivery. 
->  Studies show that 1 bad review can scare off up to 10 potential customers, others show that it can be as high as 30. This is critical revenue that is lost for your brand.
->
  But the story isn't all that simple. Download
The Complete Guide for Managing Restaurant Reviews
, and get more and better reviews by using our simple-to-implement tips and protocols.
->
  Each department, from marketing, operations and front line will discover:
The Impact of Reviews on Marketing & Sales
Customer Expectations Post-Covid
How to Respond to Negative Reviews
How to Respond to Positive Reviews and more…
Would you like to know what we can do for you?
Hope you found this useful! Let us know if you have any questions or remarks… or if you just feel like a chat about your online activities! Send an email to
[email protected]
. Your feedback is very much appreciated!
Sources:
Bright Local – 87 of consumers aged 18-34 have reviewed a local business on social media [read]
Learn more