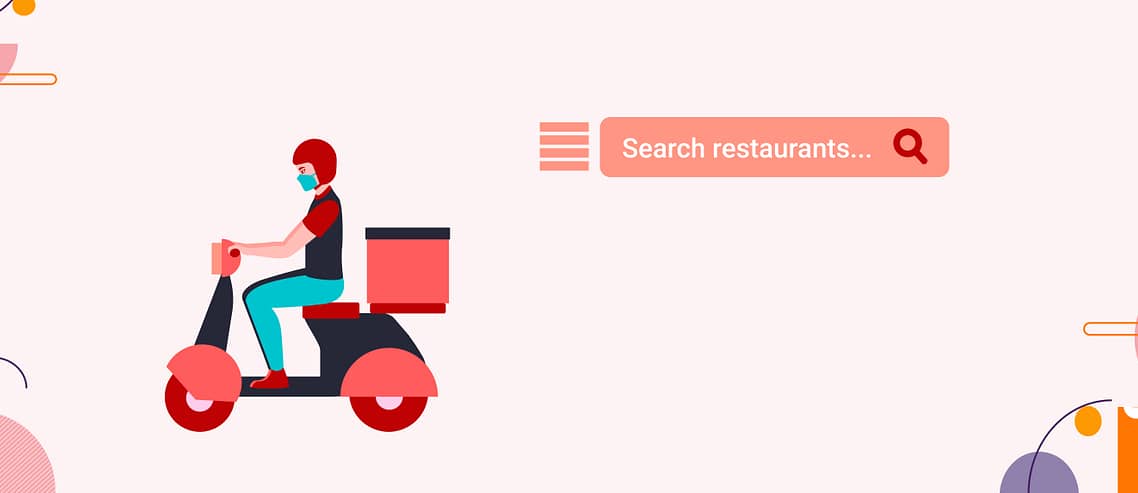 How to Protect your Customer Experience in the Age of Food Delivery Apps
We've seen a flurry of significant leaps around the world and people are opting for disruptive solutions and technologies to solve their needs faster, cheaper, safer and offer a better buying experience.
Hospitality is one such sector, and mobile delivery apps have been the disruptor. In recent months, franchises, chains and local restaurant owners have had to ramp up their adoption of delivery services only to encounter a new challenge: maintaining relationships with customers and collecting customer feedback in the age of mobile food delivery apps.
For so long, the alternative to preparing a meal at home was eating out. However, events in recent years have accelerated the rise of marketplace-like mobile food delivery apps services, like Deliveroo, Uber Eats, Glovo or Takeaway has changed the game. It's now possible to order professionally prepared meals from all your favourite places from the convenience of one mobile app.
This was a godsend during the height of the pandemic. And even before, it was been appealing to anyone who spent long, focused hours at study or work. Millennials, in particular, have whole-heartedly embraced this paradigm shift.
All this has left restaurant owners facing a number of unprecedented decisions.
https://www.instagram.com/p/CE9910tF1uU/?utm_source=ig_web_copy_link
The Rise of Food Delivery Services
Although McKinsey predicts the increase in food delivery services will slow down and stabilize in the next five years, the delivery apps business model has been huge – 94 Billion in 2019, to be exact. This potential revenue would have historically gone to the restaurant industry entirely but is now divided between the delivery app makers, restaurants, and other third parties involved.
Understanding the economics of restaurant customer experience in the age of mobile food delivery apps
It is imperative that restaurateurs understand – and confront – the risks and advantages associated with mobile food delivery apps. Only then can they make the decision that is right for them.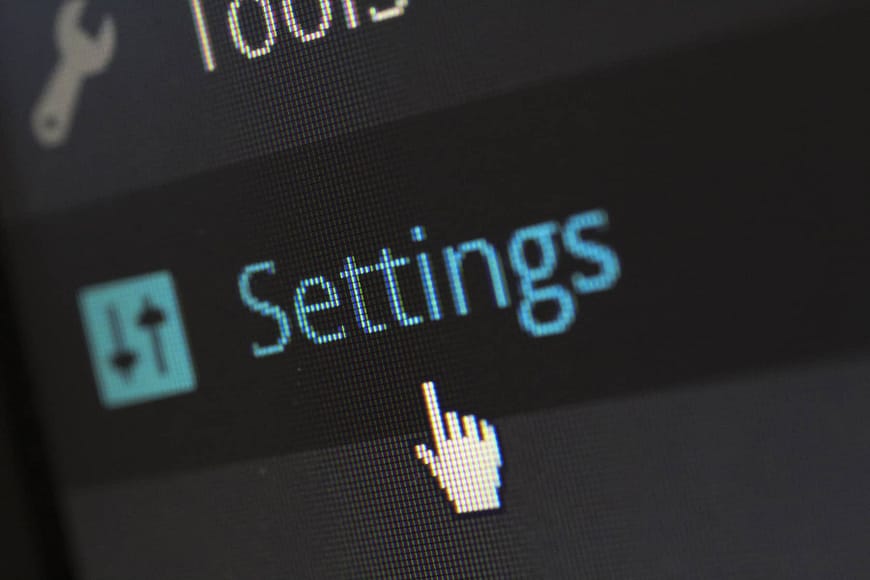 Customer Loyalty
Ambience and atmosphere have always been key components of the dining experience. By creating a welcoming and unique environment, restaurants have been able to secure repeated visits from loyal customers. The mobile food delivery apps business model has eradicated what would have been a compelling choice driver.
It is estimated that around 60% of some restaurants' business now takes place off-premise.
Brand loyalty is built through customer interaction. Delivery services act as a middleman, ensuring that a restaurant no longer deals directly with customers. This shifts the focus of loyalty to the delivery service. A consumer will automatically think of accessing the delivery app, not of going to or ordering from the particular restaurant. In addition, factors that the restaurant can`t control, like estimated time of delivery can influence future buying decisions.
For a typical inner-city restaurant, customer feedback and customer experiences from mobile food delivery apps are consistently harder to manage, as it is hard to track down order details, the delivery person tasked, or the difference between the estimated time of delivery and the actual time of delivery, which are dictated by algorithms.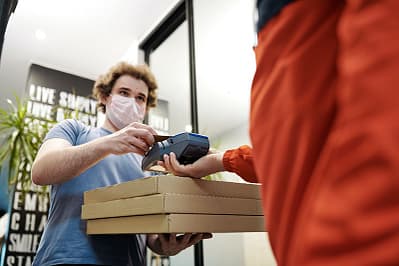 Partnership with a delivery app can lead to more overall orders but also a potential negative association with your restaurant's brand if food is delivered cold, damaged, or wet and orders could be contaminated or even worse.
In fact, up to 30% of food delivery drivers admit to nibbling on some food before delivering it. The ambition of a delivery service may outweigh its ability to meet expected standards, often causing food to be delivered late and less appetizing. When this happens, it's not the delivery service that carries the blame.
Unfortunately, consumers will generally direct negative feedback and reviews toward the restaurant that prepared the meal.
Even though circumstances are beyond the control of the restaurant, the business can risk its reputation by partnering with delivery apps. This can be immensely detrimental to a restaurant because feedback plays a key role in consumer choices surrounding food.
Financial Impact
Mobile food delivery apps are not charities. They will seek to profit from their endeavours as most have ambitious business plans, backed by powerful venture capital initiatives. This leads to commission charges that go as high as 35% of the dish selling price. That's a direct hit to a restaurant's bottom line.
In addition, the earning potential of restaurant staff is impacted severely. Fewer diners in a restaurant mean fewer tips for waiting and kitchen staff. This is most detrimental in the United States, where restaurant staff rely more on tips to survive.
Mobile food delivery app services, have a more flexible business model and can operate within considerably smaller financial margins. Deliveroo UK, for example, reported a net profit of just GBP£1.1million in 2016. A restaurant posting such financial results would be facing significant problems.
Lack of Access to Customer Data
We live in the information age and personal data is a precious commodity. Gaining access to customers' contact details, as well as their preferences and ordering habits, is key for targeted marketing campaigns that rely on tailor-made messaging that will hopefully entice hungry patrons, at precisely when they are the most likely to order.
Unfortunately, food delivery app services understand this too. Delivery apps services consider the customer their customer, and not the restaurant's customer. They do not share this information, and hold on and process this information for their benefit – to market directly to prospective app users. Thus, only the food delivery app services truly understand your customers' ordering preferences and behaviour patterns.
Restaurants in most of the cases don't contribute to the marketing campaigns that are run to attract new customers and are kept out of the loop on how well their services are at performing.
Regain Control and Adapt
Having established that food delivery services are likely to become a permanent fixture, the restaurant trade needs to adjust its own business practices. This means regaining control and offering (in-house) delivery services, if possible, without incurring charges from external partners or sacrificing the opportunity to gain invaluable insights on restaurant customer experience from mobile food delivery apps.
https://www.instagram.com/p/CEmZhbFHwTK/

While this can be outsourced, an in-house delivery service, handled by the restaurant itself, is advisable. Consumers can order directly from the restaurant's kitchen and have their meals delivered in branded packaging. This keeps the restaurant front-and-centre in a customer's mind and the restaurant doesn`t need to share a commission.
This delivery can also include direct marketing offers, such as discounts or free items for the next direct order. Better yet, restaurants could encourage customers to visit in person to obtain those benefits.
This opens up new opportunities for one-on-one engagement and creating more memorable experiences. If the customer feels well-treated, they are more likely to return to eat at the restaurant with their friends and family, or order when it's more convenient to do so.
Becoming more proactive with gaining restaurant data from customer experience in the age of mobile food delivery can mean also doing smart surveys with each delivery and in-store purchase. A scannable QR code or a link to an online survey, along with a small incentive to entice customers to answer, can be included in each receipt.
Last but not least, managing social media marketing, including brand interactions, reviews, smart surveys and even ratings from food delivery apps, all from one central hub is essential. It can help your team get a realistic overview of customer sentiment even when working with third parties.
Data is powerful, but skewed reports can lead to bad business decisions. An effective customer experience report should be robust enough to offer key insights from a location level to a national and brand level.
Now, once you're in a position to collect your own customer feedback, make sure to acknowledge the customer whether the feedback received was positive or negative.
This is key to building trust and a relationship with a customer base
Keep in mind that your customers have a lot more options to choose from when browsing a mobile delivery app so adapt your survey to their situation. Try and put yourself in their shoes. Keep surveys short and meaningful and hyper-focused on your restaurant's offering and strong points.
Mobile home delivery app services are not just the future of the restaurant trade, they are becoming an increasingly integral part of our digitally transformed everyday life. This means that for restaurants to flourish, they must embrace this new consumer trend, consider the pros and cons of working with a partner but most of all… do their utmost to protect and develop the customer experience in the age of mobile food delivery.
AreTheyHappy is the all-in-one customer experience solution used by marketing and operations teams in fast-growing hospitality brands all over the world. Our software solution combines online review management, social media management, publishing and scheduling, automated customer replies and team task assignment boards dynamic business rules, brand and locations trend reporting.
Click here to contact one of our online reputation specialists and discover how we can make your business more remarkable online and reach new customers!
Other reads on restaurant marketing and customer experience: